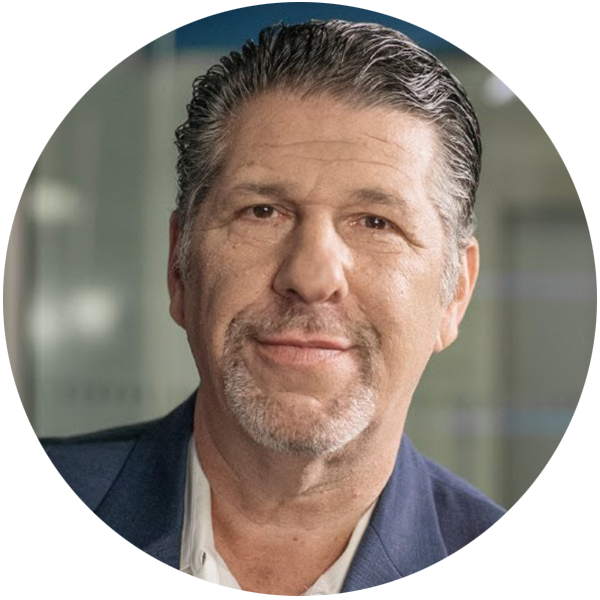 David Green
Day Trading Expert
David Green is a Wall Street Trader with more than 35 years of experience. His rapid success enabled him to retire before he even turned 40. David oversaw trading in some of the largest listed companies at the NYSE, including IBM, Bank of America, and Best Buy. He has been successfully training day traders since 2009, and is now rolling his curriculum online with the Wall Street Global Trading Academy.
"Trading can be one of the most rewarding things you will ever undertake, yet it is not without its challenges.
It is a fact that most people who trade on their own in the stock market fail. Why? It's difficult for many traders to accept, but the tools that are essential to success don't necessarily come in the form of strict rules, but from having the right knowledge, tools and mindset."
Peter Tuchman
Host
If you've ever seen a photo of the NYSE, you've probably seen our host, Peter Tuchman. World renown as the most photographed man on Wall Street, Peter's career has spanned 35 years on Wall Street as a student of the market. Over his years on the NYSE, Peter has become the most recognized trader on Wall Street.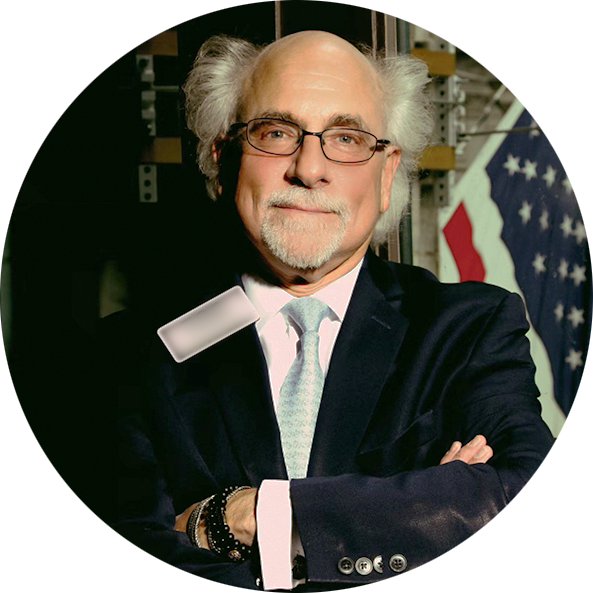 Featured on
CNN Business

Dear Peter, David, and WSGTA team, 
I hope this message finds you all well. I wanted to take a moment to express my heartfelt appreciation and gratitude for your excellent coaching and mentorship over the last year. Your trading methods have not only taught me so much about trading, but they have also transformed my life in so many ways. 
When I first joined the WSGTA, I was struggling to make any profits in trading, and I felt lost and unsure about how to proceed confidently. Your patient and persistent guidance weekly mentorship meetings have helped me develop the skills necessary to make informed trades based on strategy and analysis. 
I cannot thank you enough for the incredible ways you have impacted my trading career. The personal attention you provide to each of your clients is indicative of the dedication and passion you have for your craft. Your techniques have taught me how to approach difficult trading situations with more confidence and intelligence, and this has translated into far better outcomes for me. 
In addition to the direct influence on my trading results, your guidance has helped me shift my mindset, and I approach challenges with a better sense of calm and patience than I used to. The ability to stay calm during moments of market volatility is a testament to just how much your coaching has impacted my life and helped me navigate a wide range of situations. 
I truly appreciate the energy, time, and expertise you have invested into your students. Therefore, I will continue to aggressively recommend WSGTA services to anyone seeking to become a successful trader, as I know you to be the best in the industry. Thank you once again for everything you have done for me. 
Best regards, 
Nick

The WSGTA course revolutionized my approach to trading by teaching a repeatable proven system of trades with precise criteria. The course teaches five types of trades for day trading and gives the student all of the details required to make those trades work day in and day out.
The material is presented in easily understandable segments, addressing new and experienced traders alike, and building from basic to more involved concepts. The criteria are underscored so that the student leaves the course with expert trade set-ups and specific rules to enter, manage, and exit each trade successfully. 
David Green's material is straightforward to understand and implement. He is a kind and humble instructor who truly cares that his students learn and become successful traders. The course provides ongoing weekly mentoring so that you are never alone with your questions.
The follow-up boot camp kicks understanding into high gear by going over the course live while the markets are open, using tangible market examples and interactive instruction to bring the content into focus through collective practice. The boot camp solidified my understanding of the course material and is an essential component in fully learning these trades.

The WSGTA trading course immediately helped me become a more successful trader, giving me situational awareness, analytical criteria, and confidence to make successful trades and manage losing ones. I recommend this course and boot camp for anyone who is new to trading or whose P/L reflects a lack of system and expertise.
-Ken
I would like to take this time to give a positive review which is well deserved.
The entire staff at the Wall Street Global Trading Academy, David Green, Peter Tuchman, Roman Levin, Ken, Brian (My apologies for not knowing their last names) and everyone else who has taken part in running this wonderful course deserves more than a thank you and a review. They deserve everything good that this world has to offer.
The staff are sincere, extremely knowledgeable, friendly, understanding, and care very much about every single student that signs up to the course. They're literally at your beck and call and will answer all your questions and stick with you until you have a clear understanding of what it is you're asking before letting you make your next trade and possibly blowing up your account.
David Green Works The Green Room every single day Monday through Friday without missing a Beat. He puts countless hours in this course and room. Not only takes time away from his family but still manages to work the course during a difficult time in which he is dealing. But instead of resting, he devotes his time to this course and the students in it. Not to mention at the end of every Thursday he puts an hour and a half to two hours in on the Q&A's at night. He has completely devoted his life to this course.
As far as the price goes, well let's just say it's way undervalued. It should be going for 5 to 10 times more in value than what it's going for. That's on the low end. I don't care what any troll says on any of these social media platforms, you will not find another educational platform cheaper than this and offer what its offering. Its that simple. I know this from experience, there are a lot of people out there running scams and just looking to take your money and can care less if you become successful or not. But not this course.
I had knowledge of the stock market and trading prior to entering this course but unfortunately it came with a lot of bad habits. My whole way of thinking and going about trading needed to be reconstructed and this course did just that. I was stubborn for a while in my ways but I dropped my guard and finally listened. Because as Peter tuchman says, a hard head makes a sore ass and he's 100% right.
1 I'm more confident in my trading.
2. I've been educated the right way.
3. I have mentors to set me straight when I start breaking the trading rules. 4. I'm constantly learning on a weekly basis along with so much more.
I personally have been truly blessed to come across David Green and the entire staff. A simple thank you is just not enough.
To the entire staff, you are deeply appreciated and respected and please keep doing what you're doing because you're changing lives. You giving people a Fighting Chance in this life to not have to work till the day they die. A chance to have a constant flow of income and believe it or not you're removing the burden off people's shoulders of working a 40-hour work week and just relying on that income to live. You guys simply Rock !
Thank you again
Current student and Green Room member
-Robert B

The course and offerings that Wall Street Global Trading Academy provide are worth every penny. Their expertise and approach to trading is priceless. The
Internet is full of people claiming to be the latest trading guru. WSGTA is a group of people who have been doing this for decades with a proven and profitable system for trading. The concepts you learn can be applied to any security that has a chart. Their technical charting has been working great for stocks, options and futures for me. Thanks WSGTA! "
-Brian W


David took my massive losses from 2021 and taught me in 1 week how to cut those to hundreds from thousands. He then showed patience over two months in his room where I cut that hundreds to tens of losses. I'm on the cusp of being profitable without sizing my trades beyond 100 shares. My focus reversed from "What can I get on this"? to "Risk on this is X". His patience and knowledge took me from sweaty-hand trading to being calm and cool on every trade.
-Anthony



Disclaimer
The Wall Street Global Trading, LLC ("Company"), is not an investment advisory service, nor a registered investment advisor or broker-dealer and does not purport to tell or suggest which securities or currencies customers should buy or sell for themselves. Any independent contractor(s) and/or employee(s) and/or affiliate(s) of Company may hold positions in the stocks, currencies or industries discussed here. You understand and acknowledge that there is a very high degree of risk involved in trading securities and/or currencies. The Company, the author(s), the publisher, and any/ all affiliate(s) of Company assume no responsibility or liability for your trading and investment results. It should not be assumed that the methods, techniques, or indicators presented in these products will be profitable or that they will not result in losses. Past results of any individual trader or trading system published by Company are not indicative of future returns by that trader or system, and are not indicative of future returns which may or may not be realized by you. In addition, the indicators, strategies, columns, articles and any/ all other features of Company's products (collectively, the "Information") are provided for informational and educational purposes only and should not be construed as investment advice.